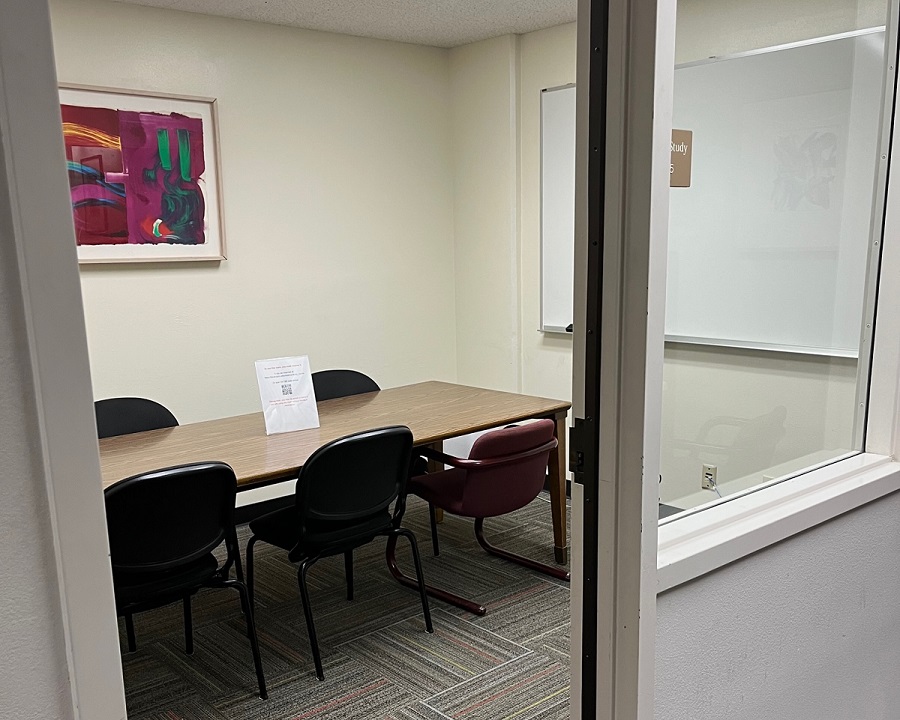 Group Study Rooms
All study rooms on the lower level of the library are available for reservations for groups or single study. Single study reservations are intended for zoom meetings, recordings, or exam taking. Reservations are limited to SBCC students, faculty, or staff for up to 2 hours per-person per-day. All rooms have whiteboards and outlets.
The Library classroom (L 146) is available for reservation for groups of 8 or more, during the last two weeks of the semester.
You will be required to use your pipeline email to reserve the rooms. You will need to confirm your booking via email within 30 minutes, and check in via email within 15 minutes of your room reservation start time. Reservations will be held for no more than 15 minutes, and will be cancelled if not claimed in that time. Chat with us if you have questions.