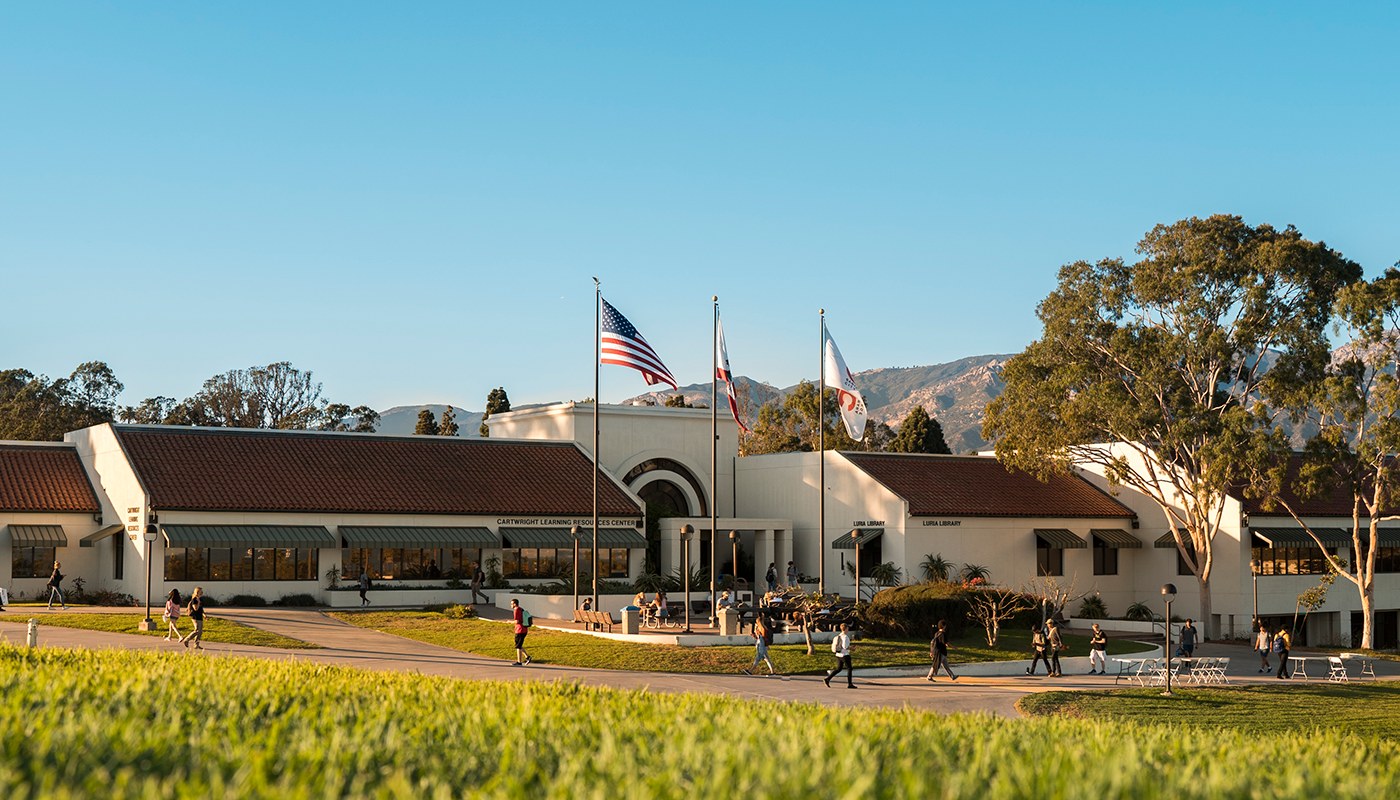 Veterans Support and Resource Center
Veterans and Dependents Student Success Support
The objective of the Veterans' Support Program is to provide information and assistance to veterans and dependents of veterans eligible for Veterans Educational Assistance. SBCC academic counseling, career, transfer, tutorial and other services are part of SBCC's mission to offer eligible program participants support to achieve their educational goals. A comprehensive packet provides information on eligibility, application procedures and special assistance. Copies may be obtained by mail or in person at the Veterans Office located in ECOC Building 1 Room 7.
Veterans Educational Benefits include Chapter 33 (Post 9/11 GI Bill®), Chapters 30, 31, 32, 1606, REAP, and Dependents' Educational Assistance Program Chapter 35 as well as the New Chapter 33 Transfer of Eligibility to a Dependent, and Military Spouse Career Advancement Accounts (MyCAA). Veterans and dependents may be eligible to receive educational benefits depending on the program that they may qualify for.
Specific services include:
Enrollment information to prospective students
Veterans and Dependents Work Study (on and off campus)
Processing of Veterans Educational Assistance Benefits
Veterans Tutorial Assistance
Unit and course verification and certification
Veterans off-campus referrals
Follow-up academic counseling
Referrals to off-campus services
---
Veterans Financial Aid Videos
For information on veterans' benefits, choose one of the following videos:
Eligibility for New Post-9/11 GI Bill®: Chapter 33
Benefits of the New Post-9/11 GI Bill®: Chapter 33
---
Selected Veterans and Dependents Web Pages
---
Staff
Kyle Rasmussen
ksrasmussen@pipeline.sbcc.edu
Our staff includes the Veterans Program Advisor, Veterans Academic Counselors, and Veterans College Work Study Students.