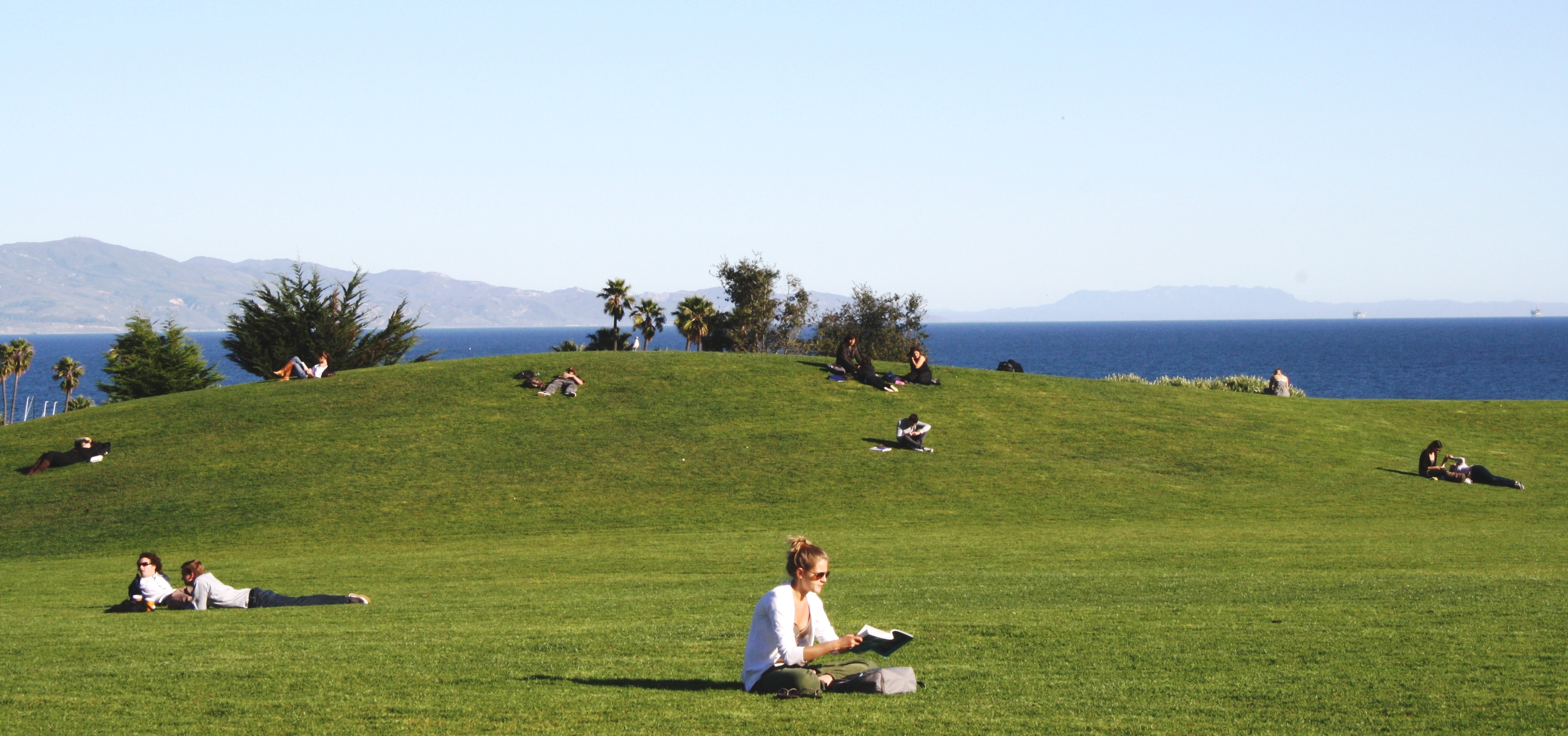 Types of Aid
The SBCC Financial Aid Office offers scholarships to high school seniors and current SBCC students. Scholarships are awarded on academic achievement, community involvement or extra curricular activities and/or financial need. Gifts and endowments from private individuals, corporations, community organizations, and other foundations fund scholarships.

Private scholarships are from a variety of organizations that provide scholarship opportunities to students. Find more information on our scholarship page. Please contact us via email at: scholarships@pipeline.sbcc.edu for more information.

The CCPG waives enrollment fees to qualifying students who are California residents. To qualify, you must meet the following income requirements or other eligibility criteria outlined on the application. Applications are available in English and Spanish. Submit your completed application to the Financial Aid Office in one of three ways. Click here to learn more.

| | |
| --- | --- |
| 2022-2023 | |
| Family Size | Year 2020 Income |
| 1 | $19,320 |
| 2 | $26,130 |
| 3 | $32,940 |
| 4 | $39,750 |
| 5 | $46,560 |
| Each Additional Member | +$6,810 |

| | |
| --- | --- |
| 2023-2024 | |
| Family Size | Year 2021 Income |
| 1 | $20,385 |
| 2 | $27,465 |
| 3 | $34,545 |
| 4 | $41,625 |
| 5 | $48,705 |
| Each Additional Member | +$7,080 |

Cal Grants are awarded on demonstrated financial need and academic achievement to undergraduate students who haven't already earned a bachelor's or professional degree. Cal Grants don't need to be repaid. Contact the California Student Aid Commission at 888-224-7268 or visit their website for more information regarding deadlines and availability of funds. AB540 students are eligible to receive Cal Grants.

If you receive a Cal Grant A but decide to attend a California Community College, your award will be held in reserve for up to three years until you transfer to a four-year college. Be sure to inform the California Student Aid Commission of any

address changes

during this time. When you're ready to transfer, be sure to notify the Commission so that your Cal Grant eligibility can be re-evaluated. Also, let your new college know that you have a Cal Grant A Reserve Grant.
If you receive a Cal Grant B, you can use your

$1648

living allowance to help pay for books and educational costs while attending a community college. (If you do, keep in mind that you'll be using up Cal Grant eligibility that you may want to save if you're planning to transfer to a four-year college.)
If you're pursuing a career or technical education, you can use a Cal Grant C award to pay for books and supplies.

Beginning in 2019-20 a new Cal Grant Access Award was created for Cal Grant A, B & C recipients who have dependents under the age of 18 for whom they provide more than 50% support. In order to access this award, eligible students must self-certify their eligibility. The California Student Aid Commission (CSAC) sent an email directly to all Single With Dependent (SWD) students explaining this process. This self-certification needs to be completed through the student's Web Grants portal. Once the student has completed this self-certification, CSAC will notify SBCC and we will adjust the student's award letter.

Cal Grant A recipients (including those who have the award in a reserved status while they are attending a community college) are eligible to receive up to $6,000.
Cal Grant B recipients Access award is increased up to $6,000

.

Cal Grant C recipients Books/Supplies award is increased up to $4,000.

The amount of the award is based enrollment on status (full-time, 3/4 time or half time). As with all Cal Grant programs, students can receive this award for a maximum of four years of full-time study (Foster Youth in the Cal Grant B program may receive up to 8 years of full-time study).

Cal Grant GPA Requirement

​​​In addition to submitting the FAFSA or Dream Act Application before March 2, a school certified Grade Point Average (GPA) must be submitted to the California Student Aid Commission (CSAC) by the filing deadlines, in order to be considered for a Cal Grant award:

March 2 Deadline – for California Community Colleges, CSU's, UC's or eligible private colleges. It is for consideration of the Entitlement, the first competitive Cal Grant cycle, or Cal Grant C programs.
September 2 Deadline - is only for students who will be attending a California Community College (CCC). It is for the second competitive cycle

Please note: Students who have less than 16 completed college units are required to have their High School submit their GPA. An applicant who does not have a High School GPA or whose GPA is more than 5 years old may submit a test score from the General Educational Development Test (GED), the American College Test (ACT) or the SAT Reasoning Test (SATI), in order to be considered for a Cal grant Award.

Santa Barbara City College (SBCC) Policy for submitting GPA Records: SBCC automatically submits GPAs to the California Student Aid Commission (CSAC) for California Resident/AB540 Students who meet the following criteria.

Are currently attending/have attended classes at SBCC and their last semester was completed no later than 5 years from the GPA deadline date,
Have completed at least 16 transferable units.

​

Students identified as AB 540 Dreamer & Deferred Action For Childhood Arrivals (DACA) who meet the AB 540 requirements, will have other data matches submitted to CSAC such as address, date of birth, e-mail address, etc. in lieu of a social security number, along with their GPA by the March 2 Deadline.

The Golden State Education and Training Grant (GSETG) Program supports students who lost their jobs due to the COVID-19 pandemic with a one-time grant of $2,500 for reskilling, up-skilling, and accessing educational programs to get back into the workforce.

How Much Can A Student Receive?

The California Student Aid Commission (CSAC) Golden State Education and Training Grants (GSETGP) awards are $2,500. Eligible individuals may receive only one GSETGP grant.

What are the Eligibility Requirements?

To be eligible for the Golden State Education and Training Grant Program (GSETGP), a student must:

Have lost their job due to the COVID-19 pandemic

Have not been able to find an equivalent paying job since

Not have been enrolled in an education or training program at the time of their job loss

Is currently enrolled in an educational or career training program

Meet the

income and asset

requirements associated with Cal Grant A eligibility

Do students have to be enrolled full time in for-credit instruction?

No. Students need to be enrolled but there is neither a minimum unit requirement nor a satisfactory academic progress requirement. Noncredit students are eligible for the grant and encouraged to apply.

How do I Apply?

The application is available at https://gsetg.csac.ca.gov/landing.

Students will be asked to login to their existing CSAC account, or be asked to create one.

Students with a FAFSA or California Dream Act application on file will not need to provide financial information. Those without those financial aid applications on file will be required to complete a short, supplemental application form to verify financial eligibility for this program.

The application form will ask up front if a student and/or their children are receiving support from their local county CalWORKs program. If they certify "yes" the application will bypass the need to input income and asset data.

What happens after I Apply?

The California Student Aid Commission (CSAC) will process the applications.

The Financial Aid Office will verify your enrollment to the Commission.

If you are awarded a GSETG award, you will be contacted once SBCC receives your grant check from the California Student AId Commission.

Checks arrive at the campus at least 6 to 8 weeks after the school verifies and reports students' enrollment to the Commission.

The SSCG is a financial aid program that helps you afford full-time enrollment so you can graduate, begin your career and start earning money sooner. AB540 students are eligible for SSCG.

12-14 Units / semester = $1,298 ($2,596 per year)
15+ Units / semester = $4,000 ($8,000 per year)

You are eligible for the SSCG if you are a full time student and a recipient of a Cal Grant B or C award. Please note funds are limited and receiving the award in the Fall does not guarantee it in the Spring.

The SBCC California College Promise (AB19) program assists eligible first-time California residents based on full-time enrollment in a degree or certificate program. Dreamers are eligible for this AB19 grant. Awards range from $250 to $5,000 and are meant to supplement other financial aid awards such as the CCPG, the SBCC Promise and the Federal Pell Grant to encourage students to remain full time and work toward meeting their educational goal. Students must have either a

FAFSA

or a

California Dream Act Application

on file with SBCC in order to qualify. Funds are limited and awarded to SBCC's neediest students.

If a student is offered FWS as part of his/her financial aid package, you are encouraged to visit the Job Connection through the SBCC Schall Career Center to find a part-time job on or off campus. Students are encouraged to find work related to his/her studies or career plans. A student can work up to 19.5 hours per week and can earn up to $3,000 per semester. A student will generally earn between $12.00 and $18.27 per hour and are paid once per month.

Pell Grants are awarded solely on demonstrated financial need to every eligible undergraduate student who hasn't already earned a bachelor's or professional degree. Pell Grants do not need to be repaid. They can be used for tuition, fees, and living expenses. A student is still eligible to receive a Pell Grant if he/she is attending college in a less than half time status. It is important that students receiving Federal Pell Grants understand how they are disbursed and how a student remains eligible for this program.

The SBCC Financial Aid Office awards the FSEOG to undergraduate students who have exceptional financial need, with priority given to Pell Grant recipients. Unlike Pell Grants, there's no guarantee every eligible student will receive one. In addition, funds are limited. These grants don't need to be paid back. It is important that students receiving FSEOG understand how they are disbursed and how a student remains eligible for this program.

There are two types of Federal Direct Loans:

Subsidized, which the government pays the interest while the student is in college.
Unsubsidized, which the student is responsible for paying all the interest on the loan for the life of the loan (even while you are in school).

For Direct Subsidized and Unsubsidized loans where the first disbursement is on July 1, 2020, through June 30, 2021, the fixed interest rate is 2.75%. (Subject to change without notice). A student can receive both types of loans at the same time. After graduating, leaving school, or enrolling less than half time, a student will have a six month "grace period" before the first loan payment is due. All student loans must be paid back with interest. Typically a student will have 10 years to repay the loan unless they select alternate repayment options.

For detailed information on subsidized and unsubsidized loans go to Loans for students

Under the PLUS Loan program, a student's parents (or stepparents) may borrow up to the total cost of a student's education, minus any other aid or resources that the student receives. PLUS loans are not based on a student's family's income or assets and are only for undergraduate study.

The current interest rate is fixed at 5.30%. Interest is charged from the date loan funds are first disbursed until the loan is paid in full. Generally repayment starts within 60 days of the loan's final disbursement for the school year. The parent may apply for a deferment based on their student's half-time enrollment. This will defer payments until six months after their student (on whose behalf the parent borrowed) ceases to be enrolled on at least a half-time basis. PLUS loan deferments based on student enrollment must be applied for by the parent.