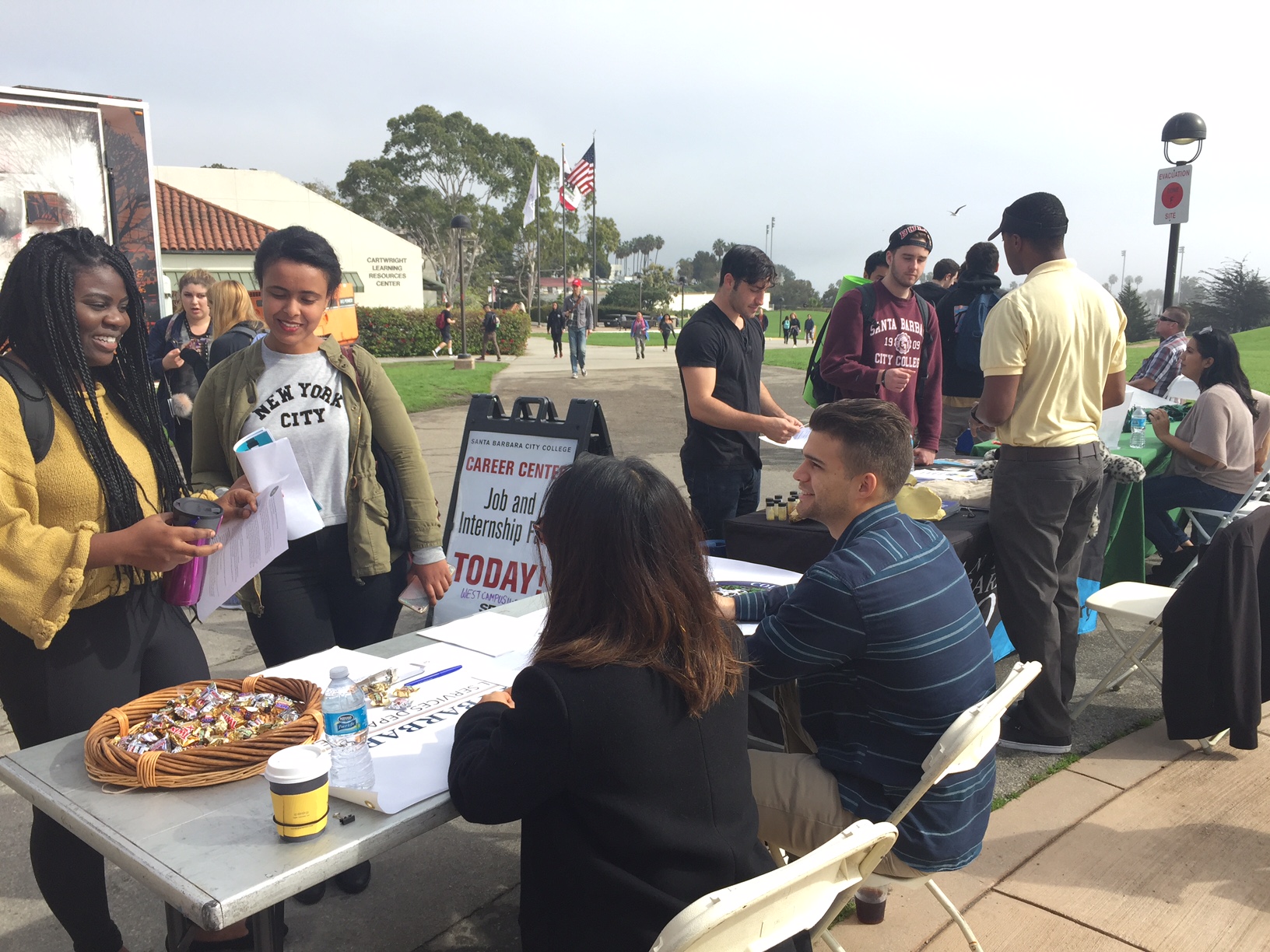 Employers
Welcome employers and community organizations! The Career Center has many tools to help you find the right student employee, intern or volunteer for your business or organization.
Post a job or internship or register for Job Fairs on the Job Connection SBCC's official on-line service. On this FREE service you may list employment, internship or volunteer opportunities to a large student body, and also register for job and internship fairs.
The Job Connection is offered by SBCC in collaboration with Symplicity. An employer's use of the Job Connection is guided by Symplicity's Privacy Policy and Terms of Use along with the National Colleges and Employers NACE Principles for Ethical Professional Practice. Employers using this service must comply with all applicable state and federal rules, and failure to do so will result in the suspension of the employer's user account.
GO TO The Job Connection
If you are new: click on Register and Post a Job, and follow the prompts. If you are returning: simply log-in with your email and password. If you have forgotten your password click on the "Forgot Password" key and a new one will be mailed to you.
Job and Internship Fairs are a great way to meet potential hires. These fairs are for businesses and organizations with current jobs, internships or volunteers positions. If you are interested in registering for a fair, please send an email of interest to cjmaguire@pipeline.sbcc.edu or see
Events, Workshops and Job Fairs.
Internships can be a win-win experience for both students and employers. They can provide students the opportunity to learn and gain practical experience from professionals. Employers can get critical assistance on projects and the fresh energy of motivated student interns looking to gain new skills, add to their work experience or change fields.
What constitutes an internship? An internship is generally for a set period of time, rather than indefinitely. An intern may or may not be working for pay. The focus of an internship is on the experience gained and skills learned, while performing real tasks and completing actual projects. Please see our Internship Guidelines for Employers.
Employers with unpaid internship positions for SBCC students are urged to review the Department of Labor factsheet Internships and the Fair Labor Standards Act. This factsheet provides a good overview of the rights and responsibilities you have as an employer offering an internship. We reserve the right to refuse to post or to remove Internship postings that do not comply with the law.
Students can earn class credit for job, internship or volunteer hours through General Work Experience. If you have a student worker who may be interested in earning credit have them drop by the Career Center or refer them to the website.
Questions? Contact Celine Park, cpark7@pipeline.sbcc.edu or Christina Maguire, cjmaguire@pipeline.sbcc.edu